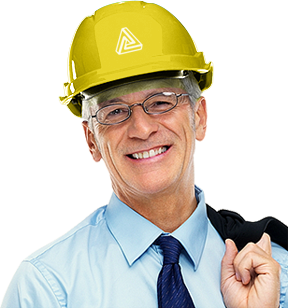 We bring the technical knowledge,
experience and resourcefulness.
We stay professional and pragmatic
and find the best solutions.
A Message from the CEO
I have been in the life safety and security industry for 40 years working across different organizations and countries in our region.

I have dedicated myself to my commitment and belief that Egypt, with its multi-cultural diversity and ingenuity, can and will be a leader in this industry.

Stemming from the above, We at ISS are passionate about what do and have put forth a goal for us to lead the region in innovation in the life safety industry. Keeping our customer in mind in everything we do, we provide continuous innovation in whatever we provide to suite the demands and align with our deep and versatile culture.

Eng. Mohamed Gaber
Chief Executive Officer
Mission Statement
ISS aims to provide the first choice in Egypt for protection systems aiming at people and asset protection, down time minimization and return on investment as a core goal.
Company Profile brief
ISS has been able to attain a well-reputed name in the field of Security and Safety all over the Arab Republic of Egypt and the Middle East Area.
The ISS Group offers a full range of high-quality, UL-Listed and FM approved fire fighting solutions. From application requiring design through installation,service and support.
ISS extensive experience in asset protection is clearly the No. 1 choice. Whats more, ISS provides a single source for all your loss prevention needs, including locally manufactured UL-Listed Foam Concentrates,Extinguishing Systems, UL/FM Fire Pumps and ahead for Fire Detection systems.
Know more by contacting us